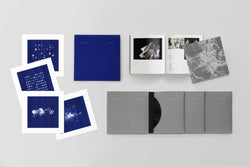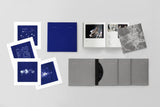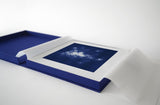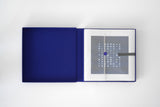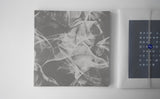 re:member Deluxe LP Edition
Following the success of his critically-acclaimed album 're:member' and global tour, Icelandic composer, musician and producer Ólafur Arnalds announces the release of the special deluxe edition of his 2018 release, re:member, with 4 LPs featuring brand new arrangements and live reworks. British vocal group VOCES8 perform stunning choral arrangements of tracks 'momentary', 'partial' and 'nyepi', recorded specially for this project.

Included in the release is an exclusive LP of new material, consisting of meditative extended sonic textures played on his patented Stratus Pianos, two self-playing, semi-generative player pianos. The release also includes a photobook from Ólafur's 140+ date global re:member tour and four limited-edition prints.
Tracklist:
LP1 – re:member
1 re:member
2 unfold (ft. SOHN)
3 saman
4 brot
5 inconsist
6 they sink
7 ypsilon
8 partial
9 momentary
10 undir
11 ekki hugsa
12 nyepi
LP2 – re:arrangements
Featuring VOCES8
A1 momentary
A2 partial
A3 nyepi
String Quartet Versions
B1 saman
B2 momentary
B3 nyepi
LP3 – re:visions
A1 brot (Lisboa)
A2 saman (Berlin)
A3 ypsilon (Leicester)
B1 undir (London)
B2 ekki hugsa (Amsterdam)
B3 nyepi (München)
LP4 – re:generate
A1 flow one
B1 flow two