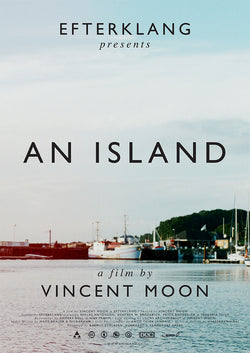 Format: Music documentary (deluxe DVD, download, stream)
Premiere: January 31, 2011
Images by: Vincent Moon
Sounds by: Efterklang ft. Niklas Antonson, Heather W. Broderick, Peter Broderick & Frederik Teige
Produced by: Rasmus Stolberg
Running Time: 50 minutes
Languages: Danish, English
Film editing: Lucas Archambault & Vincent Moon
Recordings by: Anders Boll & Nils Frahm
Audio mix: Mads Brauer & Nils Frahm
Stills: Antje Taiga Jandrig
Artwork: Hvass&Hannibal
~~~~~~~~~~~~~~~~~~
In August 2010, French filmmaker Vincent Moon and Efterklang's 8 piece-live band met up on an island off the Danish coast.
The objective was to shoot a film. A film with the same length as an album, and a film full of performances, experiments and collaborations. 
Over an intense period of 4 days Efterklangcollaborated with more than 200 local musicians, kids and their own parents, creating new performances and interpretations of songs from their album Magic Chairs (4AD, Rumraket 2010).
It was all filmed by Vincent Moon who same time conducted several filmic and musical experiments with Efterklang as his dedicated playmates.