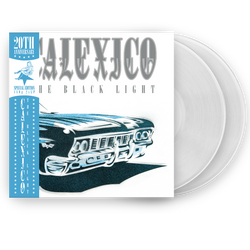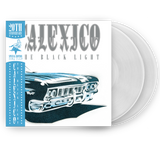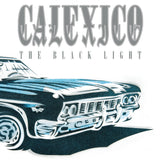 The Black Light - 20th Anniversary Limited Edition Clear 2LP
Heavy 180g clear vinyl packaged in a gatefold cover with an embossed silver logo, a large format 8 page booklet, and a download coupon.
An album about crossing physical and metaphorical borders that has never been timelier: Calexico's classic album "The Black Light" turns 20 this year. This limited 20th Anniversary Edition includes 11 bonus tracks, extensive liner notes (including insightful commentary from Joey Burns and John Convertino themselves), and alternative artwork by Victor Gastelum.
Tracklisting:
Side A
1. Gypsy's Curse
2. Fake Fur
3. The Ride Pt.2
4. Where Water Flows 5. The Black Light
6. Sideshow
7. Chach
8. Missing
Side B
9. Minas De Cobre (For Better Metal)
10. Over Your Shoulder
11. Vinegaroon
12. Trigger
13. Sprawl
14. Stray
15. Old Man Waltz
16. Bloodflow
17. Frontera
Bonus Vinyl
Side C
18. El Morro
19. Man Goes Where Water Flows
20. Glowing Heart Of The World 21. Too Much Sprawl
22. Rollbar
Side D
23. Minas De Cobre (Extend-o- mix)
24. Minas De Cobre (Spatial Mix) 25. Minas De Cobre (Acoustic Mix)
26. Lacquer
27. Drape
28. Bag Of Death