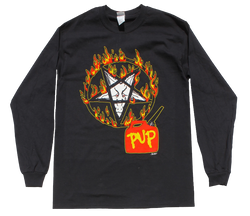 As Percy Bysshe Shelley once wrote: "My name is Ozymandias, king of kings; Look on my works, ye Mighty, and despair!" and what a joy he must have been at parties - just like this shirt! Buy it!
Illustrated by Perry Shall
Printed on a 100% cotton Gildan Long Sleeve T-shirt.