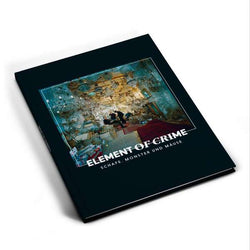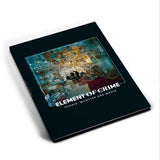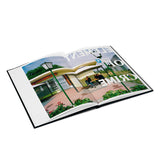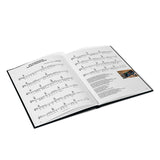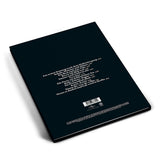 Schafe, Monster und Mäuse CD - limitierte Songbook Edition
Das neue Album "Schafe, Monster und Mäuse" in limitierter Songbook-Edition, als Hardcover-Buch mit Umschlag, 22x28 cm. 40 Seiten mit allen Texten und Noten und natürlich der CD.

Das Buch enthält neben einem kurzen Grußwort von Element of Crime viele neue, großformatige Fotos der Musiker und exklusive, von der Band während der Album-Produktion eigens aufgenommene, teils sehr rätselhafte iPhone-Foto-Impressionen von der Arbeit im Studio. Außerdem beigelegt sind zwei Postkarten mit neuen Texten und einer Postkarte mit den Live-Daten 2019 zum ankreuzen-und-an-Freunde-verschicken.
1. Am ersten Sonntag nach dem Weltuntergang
2. Schafe, Monster und Mäuse
3. Ein Brot und eine Tüte
4. Bevor ich dich traf
5. Immer noch Liebe in mir
6. Gewitter
7. Die Party am Schlesischen Tor
8. Stein, Schere, Papier
9. Im Prinzenbad allein
10. Karin, Karin
11. Nimm dir, was du willst
12. Wenn es dunkel und kalt wird in Berlin
"Schafe, Monster und Mäuse" ist ein langes, ultrapsychedelisches Album geworden, das längste in der Geschichte der Band. Es ist, als wollten Element Of Crime das Album-Format, für das diese Band von Anfang an wie keine zweite geschaffen war, bis auf das Äußerste ausreizen, vielleicht ein letztes Mal, man weiß nicht, wie es weitergehen wird damit, die Welt verändert sich. 

Aber, und das ist das Entscheidende: Die Lieder bleiben.