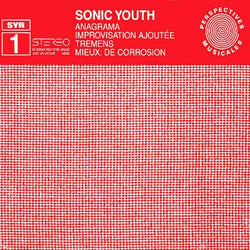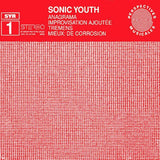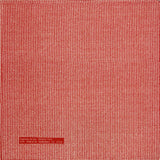 Tracklisting:
1. Anagrama
2. Improvisation Ajoutee
3. Tremens
4. Mieux: De Corrosion
CD in a gatefold cardboard jacket. Same tracks on both formats.
Sonic Youth's summer instrumental EP, Perspectives Musicales is, at first glance, a full-blown tribute to the 20th century French avant guard. From the EP's title, to the exquisitely, tottering pretentious song titles -- "Anagrama," "Improvisation Ajoutee," "Tremens," and " Mieux: De Corrosion." The connections don't stop there, the vinyl is Coke can red, adding a whiff of both socialism and aesthetics (the best and most effective red-vinyl release I've seen since J. Geils' 70's album, Bloodshot. 
But the connections do stop with the music. While the French avant-guard, from Celine to Sartre to Foucoult, focus on the Absurd and are always tinged with a hint of nihilism, all four of the tracks on Perspectives Musicales are melodious, if not always harmonious, celebrations, and instead of a reign of disorder, Sonic Youth creates beautiful, often exquisite order out of what seems like thin-air. 
This first release since 1995's not entirely satisfying Washing Machine is a wonderful example of what Sonic Youth does best. While cutting apart and putting back together beautiful, even poppy melodies, Moore, Gordon, Shelley and Ranaldo never sound as if they're lost in some sort of psychedelic jam; in every step along the journey, there's tremendous lyricism and harmony...which seem contradictory for a band whose trademarks include the meticulous musical dissection of harmonies. At their best, like on Washing Machine's "Diamond Sea," the results are glorious. And Perspectives Musicales, an all-instrumental effort in which all energy is focused on music and none of lyrics, is glorious. Perhaps only Genet could have appreciated music this celebratory. 
The EP's opener, the nine-minute plus "Anagrama," sets the tone for what's to come. Moore and Ranaldo weave around each other gently, slowing building to a peak; sometimes aggressively, sometimes downright prettily, they build droning melodies up to huge peaks and come back down again. Gordon and Shelley are working both as a rhythm section and also operate on their own level; on every song, Gordon's bass-lines and Shelley's drumming do as much to establish the melodic and harmonic structure of the song, and behind Renaldo and Moore, no strangers to melody themselves, that's no small feat. 
Perspectives Musicales is the first in a series of EPs Manhattan's coolest hipsters are planning to release, according to Ranaldo. If they're all as good as this, it'll be a nice year indeed for Sonic Youth fans. Seth Mnoonkin MTV News